City Academy Counseling Office
Welcome to the City Academy Counselor Corner, where we help you Plan Y
our
B
est Life Ever!!!
City Academy
555 E 200 South
​Salt Lake City, UT 84102
(P) 801-596-8489
matt.devoll@cityacademyslc.org
---
---
Located in the heart of downtown Salt Lake City is City Academy a public charter school grades 7-12, where you will find a dynamic educational setting. This is your neighborhood school!
---
Why City Academy?
At City Academy, we foster a curiosity of learning and a growing passion to serve in our community. Our curriculum is authentically challenging, college preparatory, and infused with important events happening within our city and state, as well as around the country and the world. Our high quality, caring teachers provide students with meaningful learning opportunities that prepare students well for life and learning after high school. City Academy is unique in that we are the
only
school in Utah that offers
the internationally esteemed advanced placement program for high school students coming from Cambridge University in England, Cambridge International Examinations (CIE). Our CIE program is a very important treasure that we offer to all of our students.
---
The Four Components of a Comprehensive School Counseling Program:
---
​

Advisory Coordinator

The counselor provides content to your student's adviser such as :

decision making, goal setting, planning and problem solving skills

Self-esteem development

Interpersonal effectiveness

Communication skills

Cultural diversity

Responsible behavior

Education planning

Knowledge of postsecondary opportunities

Individual Planning

The counselor assists

all

students in their best life ever!, by planning, monitoring, and managing their personal & career development. These areas include:

(A) Academics:

Acquisition of study skills

Awareness of educational opportunities

Appropriate course selection

Lifelong learning

Utilization of test data

(B) ​Bridging to the Future:

​Knowledge of career opportunities

Knowledge of postsecondary options

Need for positive work habits

(C) Citizenship & Civic Involvement

​Development of adaptive & adjustive social behavior

Planning

Placement

Internships

​service learning opportunities

​

Responsive Services

The counselor addresses the immediate concerns of students, such as:

bullying
academic issues

teacher/student conflicts
grade issues
School-related concerns

Tardiness

Absences and truancy

Misbehavior

School-avoidance

Drop out prevention

emotional issues

family problems
relationship problems
grief/loss, death

Substance abuse

Sexuality issues

Coping with stress

School-wide System Support

The counselor collaborates with staff, the admin. team, & parents to support school related activities, such as:

Guidance Program development

Parent education

Teacher/administrator consultation

Staff development for educators

School improvement planning

Professional development

Community outreach

Public relations
---
---
---
---
Powered by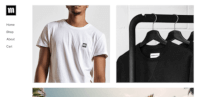 Create your own unique website with customizable templates.